A tourist card in Europe can be an excellent companion on your trip to Europe, since it is much more profitable and interesting to travel with it. If you decide to send to Barcelona, then you will certainly need such a card. There are several advantages to doing this. Not only can you visit many attractions with this card, but it is also a ticket for public transport: metro, bus.
One of the main advantages and reasons why you should buy this card before traveling to Barcelona is free travel on any public transport throughout the city. Why is it worth taking care of this while still at home? Because with this card you can travel by bus from the airport to your hotel for free, and you won't have to spend money on a taxi on the first day. In addition, you can visit all attractions by bus, train or metro, also with free travel.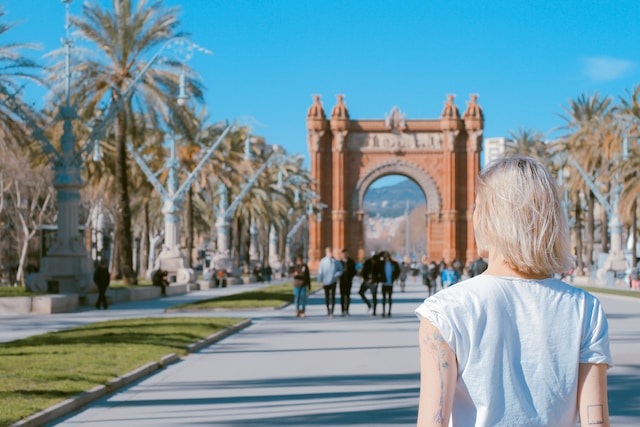 This way you can save on dinner at a good restaurant or visit a place of entertainment not included in the list of Barcelona card, or on a souvenir. Regarding souvenirs, with this card you will have a discount in official souvenir shops throughout the city.
You need to check the list of attractions on the official website, as the list is constantly updated with new places.
Who is this card suitable for?
You can answer that this card is suitable for literally every tourist who comes to conquer Barcelona. However, there is a group of people who are strongly recommended by travellers to purchase such a card.
For example, these are young people who came with a group of friends. Most likely students. You want to visit as many places as possible, and at a nice discount. Unfortunately, not all museums and institutions offer student discounts if you are one. And with this card you can get not only a discount, but also an exclusive offer that is available only to holders of this card. In addition, you will probably have to travel a lot around the city, which means constantly standing in line to buy a ticket. With this card you can use public transport an unlimited number of times and also have a nice discount.
This card is also suitable for a young family, since children under 9 years of age do not have to buy a separate card; they fall under the conditions of your adult card. Therefore, this is a huge saving, despite the fact that children's tickets are either free or sold at a good discount.
If you fall into neither category, but if you are a lover of museums and places related to art and history, then this card should be your must-have companion. When you add up the cost of the tickets, if you were to buy them separately, you will realize that the cost of this card pays for itself several times over.
The Barcelona card will be a pleasant bonus for any tourist.